I am still awake because I'm a bit nervous about tomorrow. I'm having a cystoscopy. It's not going to be fun. This is just a last test to rule out anything not seen in my kidney/abdomen ultrasounds and CT scans. Hopefully I'll get good results.

To cheer myself up, I'm going to do a bit of shopping before I check in (the medical center is right behind Jo Ann Fabric and Kohl's). Later in the week I'm picking up my new dress for Easter!

A more cheerful note- new doll outfits! Rebecca has a new spring dress, Melody gets a play outfit, and Maryellen is dressed up like a majorette! (The majorette outfit is Our Generation, but it suits ME and Melody so well!)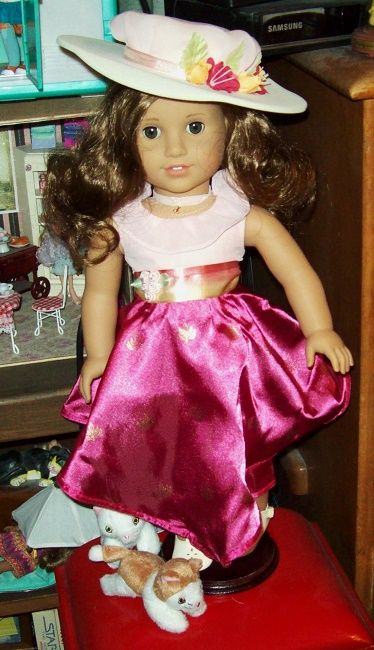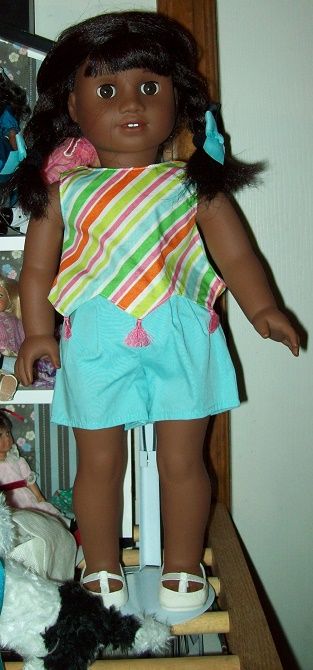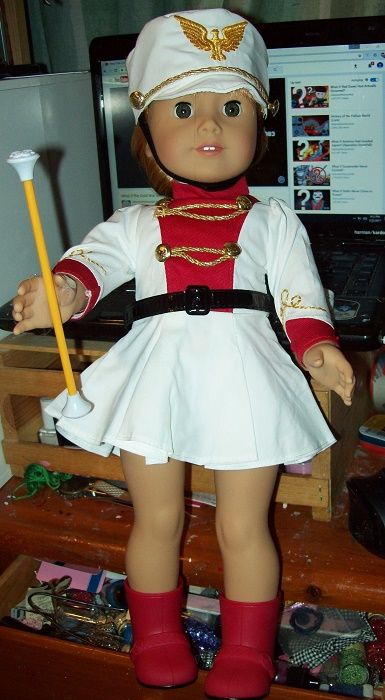 I can't get over how freaking cute Maryellen is! I got the outfit because it reminds me of photos of Aunt Pauletta in her majorette outfit.

I also put together a little bookcase for the mini dolls: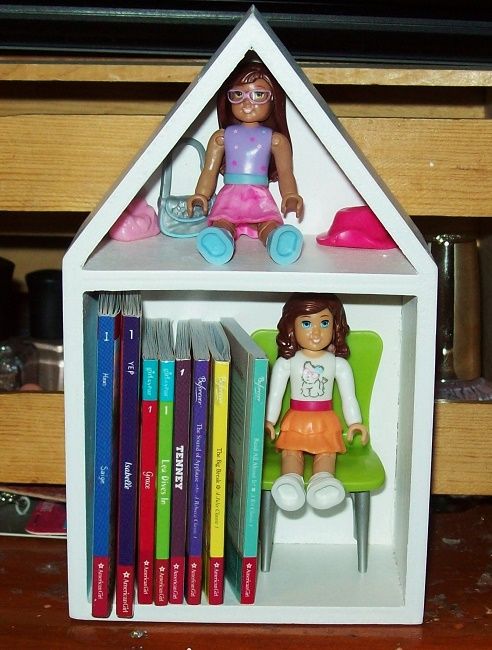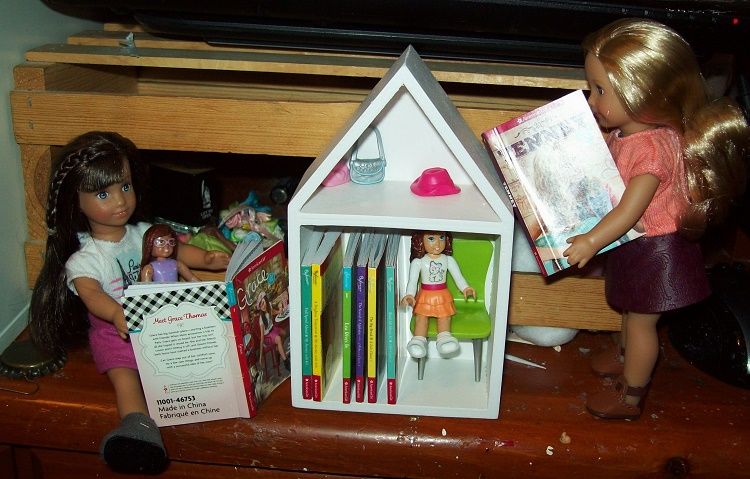 Not much else going on. I went to the Casino Night sponsored by Mom's Rotary club, and it was okay. I got to dress up, at least! And Katie took me to a mini wine tasting- five samples for free when she picked up her wine order. She's determined to turn me into a wine lover. I have photos from both events that I'll post later.

I'm house sitting for Katie twice before Easter, which will give me time to cross stitch. Sarah's new baby girl is due in May, and I need to get cracking on her birth sampler!