Feb. 14th, 2017
American Girl had a big press release today. Five new dolls, plus the return of Felicity! Gabi, the GOTY has already been released, and new!Felicity and the contemporary characters Tenney and Logan (first boy doll) come this week. Later in the year is the one I'm most excited about- Nanea!: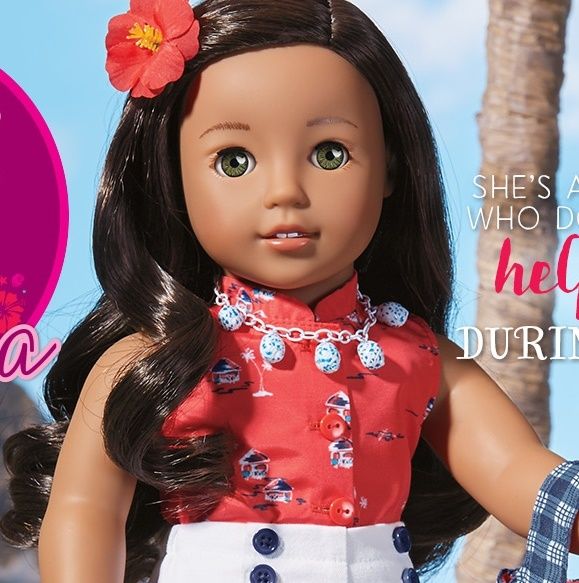 1941, Hawaii. Just around the time of the Pearl Harbor attack. She has a new face mold and is absolutely beautiful. Her accessories include a lei and ukulele!
The final doll is "Z" Yang, the Z Crew doll (that's an AG tech thing). So in one year, three dolls of color. Almost makes up for the unnecessary boy doll (really, AG?) and YET ANOTHER
WHITE GIRL. There's also the possibility of a seventh doll, a Bangladeshi-American friend of the contemporary dolls. That would make four dolls of color in one year!

Mini Leah and Mini Isabelle found some mini Valentine's Day cards!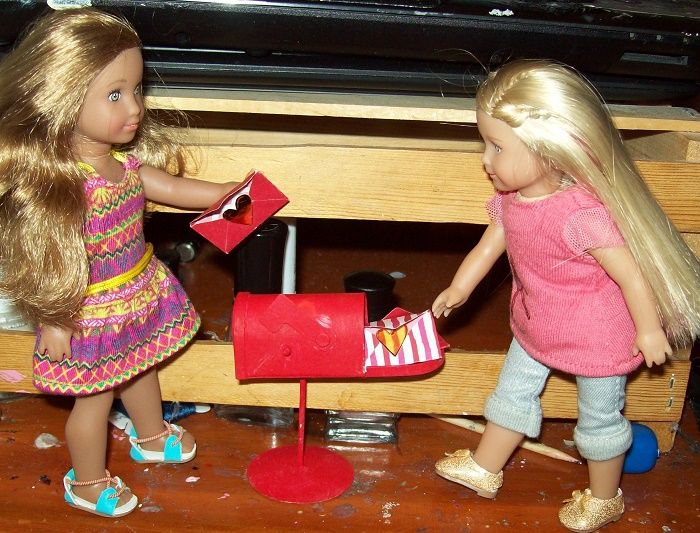 We celebrated Sam's birthday today instead of Thursday because he had today off. I can't believe he's 25!!! And he looks so much like his dad in this photo: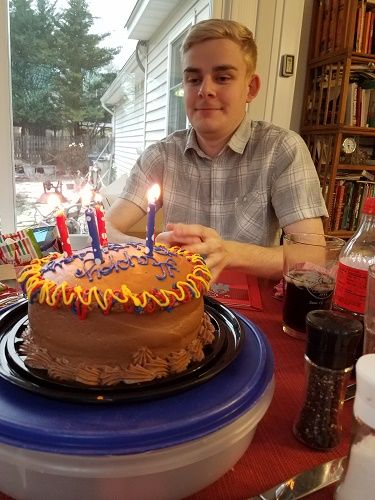 I got a little "candy box" of catnip mice for Rory. He spent the rest of the day stoned!